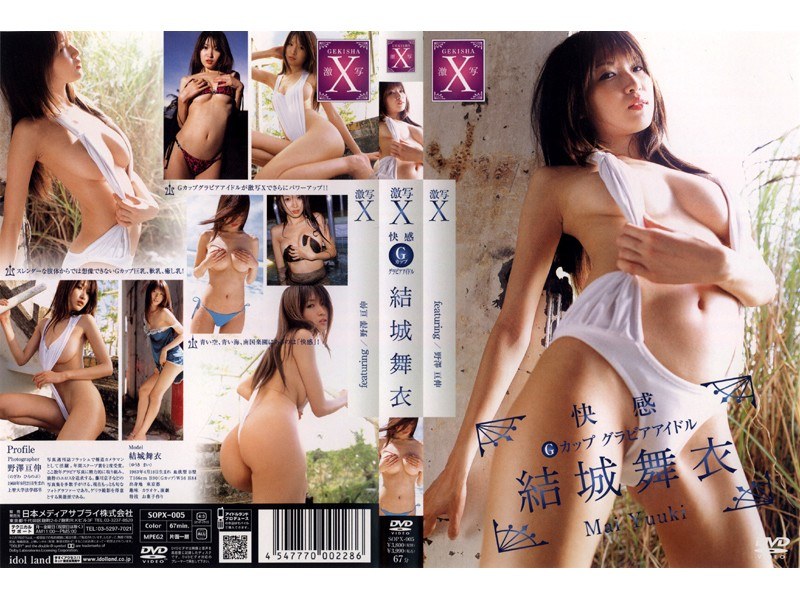 Yuuki Mai (aka Yuki Mai aka Maiyuki)  結城舞衣 is a retired sexy Japanese gravure idol from Tokyo who appeared in 12 DVDs from 2004-2010.   The 166cm tall G-cup 28 year old babe with measurements 90 – 56 – 84 cm debuted in 2004 with DVD Porno Virus and photo book  Love Dance.
Yuuki Mai has also appeared in magazines Flash, Asahi Weekly Entertainment and Digital Ex. According to her website, she also loves baking, watching movies and going karaoke.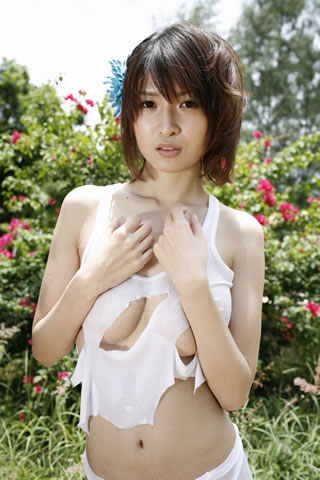 Read more about her at her blogs here and here.
Yuuki Mai sexy videos
getting hot
http://www.dailymotion.com/videox9ramk
cooling down in river
http://www.dailymotion.com/videox9raof
sexy blue train
http://www.dailymotion.com/videox9rar3
hot car
http://www.dailymotion.com/videox9riio
night street
http://www.dailymotion.com/videox9rimi
black dress
http://www.dailymotion.com/videox9riky
breast massage
http://www.dailymotion.com/videox5za49
sexy thong
http://www.dailymotion.com/videox5zaew
at the beach
http://www.dailymotion.com/videoxe3s8p
sexy shower
http://www.dailymotion.com/videox5uix0
sexy in bed
http://www.dailymotion.com/videoxcxxj3
blue dress 1
http://www.dailymotion.com/videox5qeho
blue dress 2
http://www.dailymotion.com/videox5qeqf
sexy 1
http://www.dailymotion.com/videox5q7od
sexy 2
http://www.dailymotion.com/videox5qcne
sexy 3
http://www.dailymotion.com/videox5qd0l

Similar Posts: