Yui Tatsumi 辰巳ゆい, is a pretty Japanese av idol from Gifu prefecture who used to be a fomer race queen. The 26 year old F-cup beauty  is 168 cm tall and has the measurements 88 – 60 – 89 cm. Yui Tatsumi is well known for her slim long legs.
Yui Tatsumi mad her AV debut in the January 2008 video Not Naked, A Real Race Queen (全裸未満 現役レースクイーンfrom the Alice Japan studio and as of mid-2010 had made approximately 26 films.  Yui also appeared on TV shows KuriKuri2 おとなのびっくりクリニック (NKT-TV) and Star Kingdom  ランク王国 (TBS) and radio show Shinpai 後藤麻衣の心配ないさぁ〜!!
In September 2009, she starred in Sanada Kunoichi Ninpouden: Kasumi: Gekitotsu! Hagure Kouga Gundan!! (真田くノ一忍法伝 かすみ 激突!はぐれ甲賀軍団!!), an entry in the V-cinema series, Lady Ninja Kasumi.
In May 2010, Tatsumi made several appearances on the Japanese variety show Surprise Adult Clinic which features AV Idols as guest stars who give brief advice on matters of sexual health.
Her page on the Japanese language wikipedia page mentions she likes shopping, making sweets, soba noodles and that she prefers macho men.  Read more about Yui Tatsumi at her blog here.
Yui Tatsumi Videos
Yui Tatsumi sexy photo shoot 1
http://www.dailymotion.com/videox5qodv
Yui Tatsumi sexy photo shoot 2
http://www.dailymotion.com/videox5r5si
Yui Tatsumi green swimsuit
http://www.dailymotion.com/videox7al8f
Yui Tatsumi green swimsuit 2
http://www.dailymotion.com/videox7beyu
On bed
Yui Tatsumi blue dress

Yui Tatsumi DVD event green bikini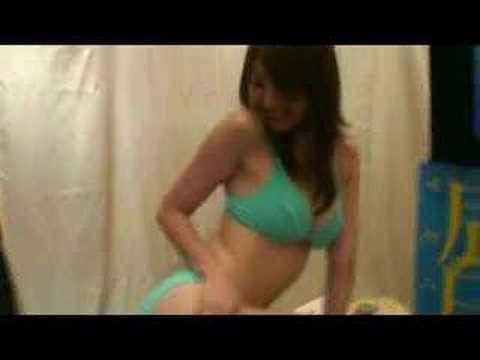 Yui Tatsumi DVD event flowers

Yui Tatsumi DVD event white bikini

Yui Tatsumi sexy hips
http://www.dailymotion.com/videox5dprb
Yui Tatsumi Cutie Honey PR event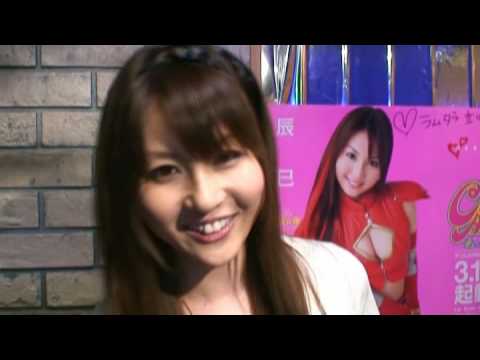 Similar Posts: