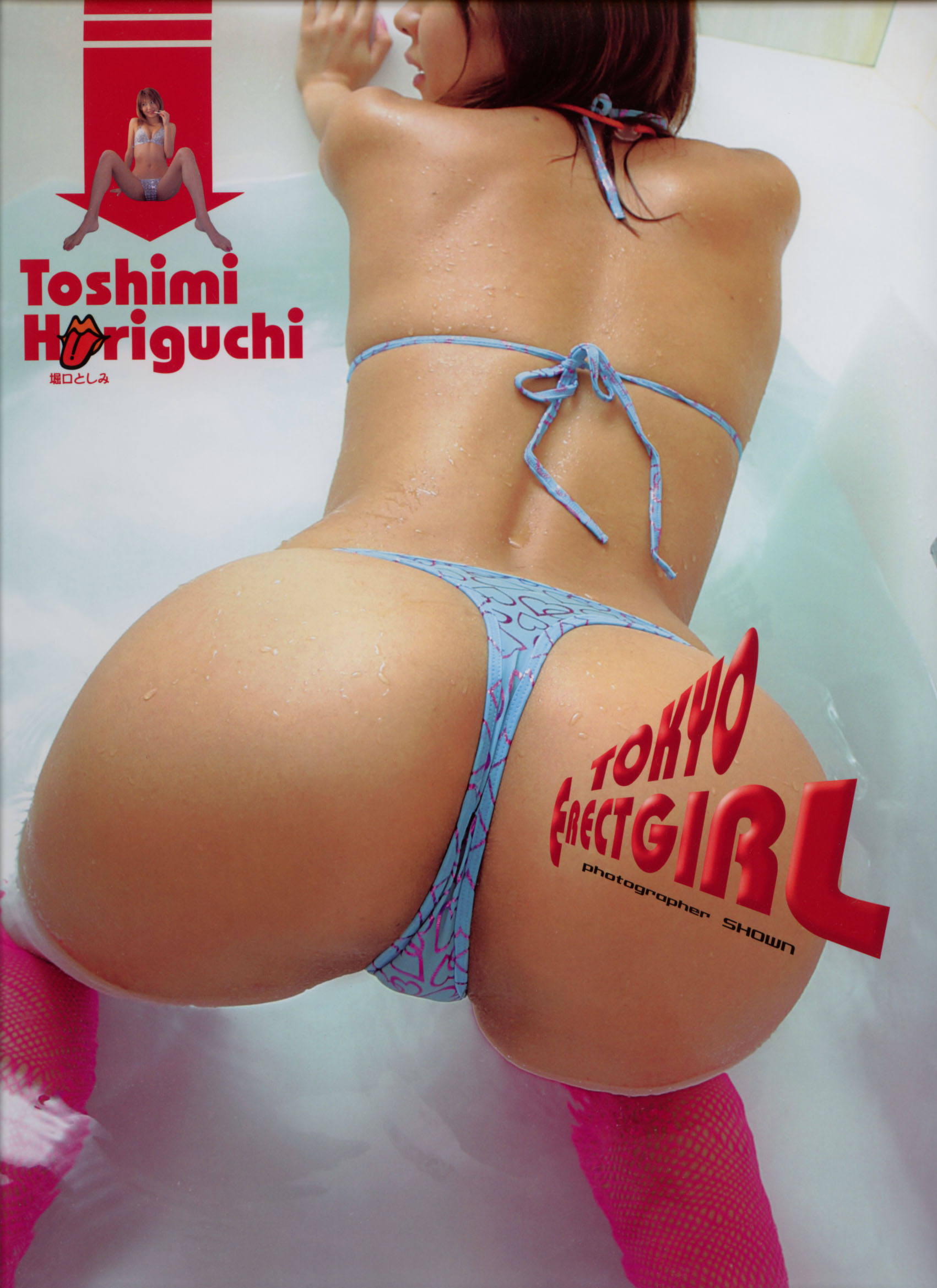 Former race queen and chakuero queen Toshimi Horiguchi 堀口としみ was known at the height of her popularity as the"Queen of erotic wear" for her sexy lingerie and thong bikinis she wore during her gravure idol photo shoots.
Besides her sexy modeling, Toshimi liked playing billiards, swimming and running to keep in shape.
Though the videos were hard to find, we've found them and created a big Toshimi Horiguchi video shrine for her fans!
Toshimi Horiguchi Huge video shrine  (probably NSFW)
Toshimi Horiguchi purple bikini beach 1

Toshimi Horiguchi purple bikini beach 2

Toshimi Horiguchi playful singlet

Toshimi Horiguchi sexy lingerie going up stairs

Toshimi Horiguchi in bed

Toshimi Horiguchi white lingerie

Toshimi Horiguchi white lingerie 2

Toshimi Horiguchi black lingerie

Toshimi Horiguchi jumping on bed

Toshimi Horiguchi enjoying a soak

Toshimi Horiguchi zip bikini
http://www.dailymotion.com/videox58w93
Toshimi Horiguchi sexy massage
http://www.dailymotion.com/videox8af5p
Toshimi Horiguchi white lingerie
http://www.dailymotion.com/videox8zyi6
Toshimi Horiguchi sexy yellow thong
http://www.dailymotion.com/videox71f0e
Toshimi Horiguchi tangled in tape and fun at the beach
http://www.dailymotion.com/videox6izr7

Similar Posts: