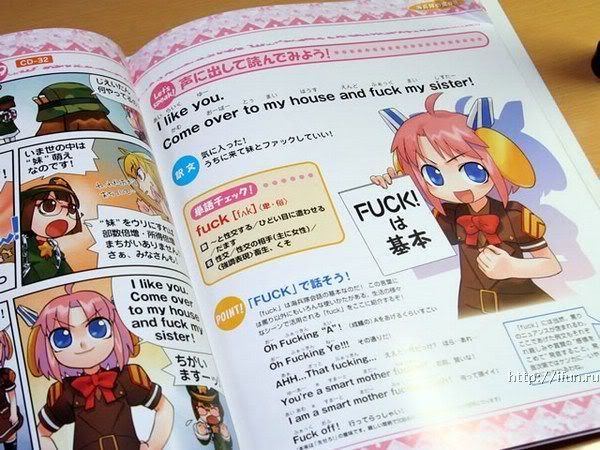 Mari-tan (tan being the alternative cute way of saying "chan" – like in the OS-tan post) is a pint-sized pink-haired girl who is part moé 萌え , lolicon ロリコン and tsundere ツンデ who hurls English expletives like a US marine!
The web comic follows the life of Maritan who is a Princess from the Magical Kingdom of Paris Island , which has signed a treaty of co-operation and friendship with the USA.
Maritan's day job is as a Drill Instructor (modelled like the U.S. Marines) who trains new recruit Army-tan, under the supervision of Lieutanent Commander Navy-tan. There's also GA-tan a meganekko メガネ attached from the Japanese Self Defence Forces.
A book Maritan Concentration Drills 魔法の海兵隊員ぴくせる☆まりたん.まりたん集中ドリル, (Magical Marine Pixel Maritan Focus Drills) was released last summer (see some sample (very NSFW) pages pictured below) showing Maritan using her excellent knowledge of US Marine vocabulary to teach Japanese readers about really crude English slang.
Later this month another book, Maritan Concentration Drills Special Supplementary Lessons and Compilation Drama CD & Visual Book "Maritan to Hanasou (Eng. Let's Talk with Maritan) F・●・C・K!(provisional title)" will be released.
Although these books and CD look like a fun way to learn English slang and the web comic is really cute, the whole Maritan concept is really a parody of militarism.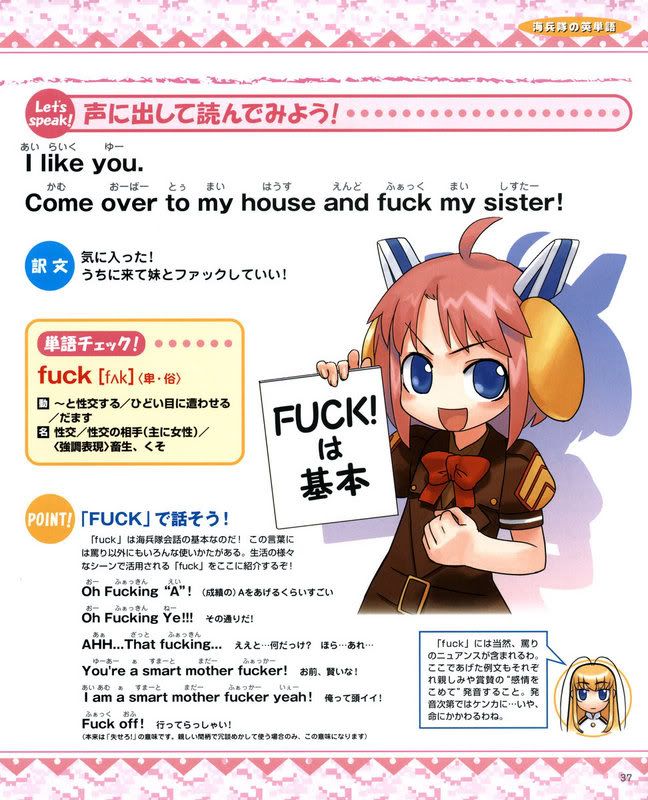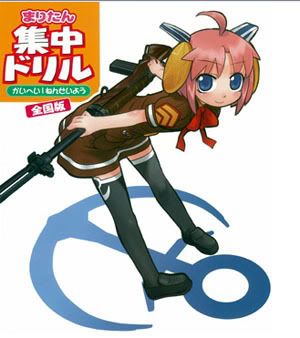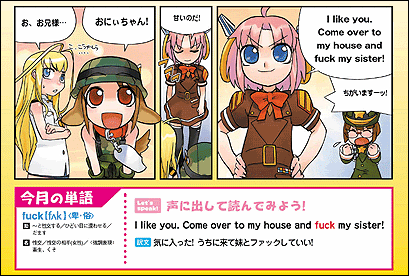 Similar Posts: