Want to be a great hitter like Ichiro?  Practice makes perfect and for years, the batting cage  (which fires a baseball from a high-powered cannon) was the place to be. However the most noticeable downside of this canon is the chance of the hitter not paying attention and getting whacked in the face with a ball.
From Japan now comes the revolutionary  "Jet Hitter" which instead makes the ball levitate in front of the hitter. The device created by Yokohama based metal recycling company MRC and the scientists and engineers at Meiji University  requires the batter to be focused and pay attention  as the ball moves around a bit while it floats in the air.
The first generation Jet Hitter which has been on sale since 2010 uses an industrial ring blower which emits a fixed current of blown air, and a nozzle shaped and angled for optimized fluid mechanics which floats a regulation hardball.
This month MRC plans to launch sales of their second generation machine which has several improvements a) the introduction of a swing arm that can move in a 90-degree arc. Until now the ball was brought in a straight line, and the interval between balls was about 11 seconds, and that has been reduced to 5 seconds, less than half the time. The other change is in the nozzle. The rubber nozzle portion was small, and there was concern about hitting downwards, so the makers enlarged it to enable batters to hit without concern
Jet Hitter Videos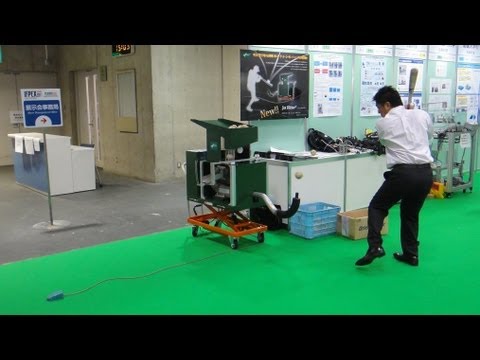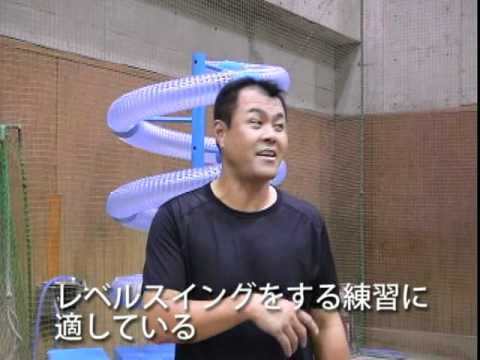 Source: Diginfo

Similar Posts: