Writer and director Noboru Iguchi has had some gore classics including The Machine Girl and Robo Geisha.  If you liked this type of entertaiment then watch  his new (toned down) TV series The Ancient Dogoo Girl 古代少女ドグちゃん (Kodai Shoujo Dogu-chan) which started in October last year and which airs  on MBS every Wednesday late night.
The show stars the lovely 18 year old idol Erika Yazawa 谷澤恵里香 (of Jpop group Idoling) and is directed by Noboru Iguchi (The Machine Girl), Takashi Shimizu (Ju-on) and Ryuta Miyake (Ju-on: Shiroi Rojo) while visual effects master Tsuyoshi Kazuno (Robo Geishia) handles the visuals.
The story follows a ten thousand year old girl who is resurrected and bound to a hikimori ひきこもり (a socially withdrawn teenager) named Makoto (played by actor Kubota Masataka).Together with the aide of a small ancient creature called the Dogū (small clay figurine)  from which she draws her power, the busty heroine fights off all the aliens and bad guys.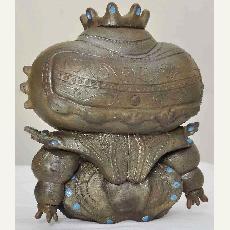 The Ancient DoGoo Girl Trailers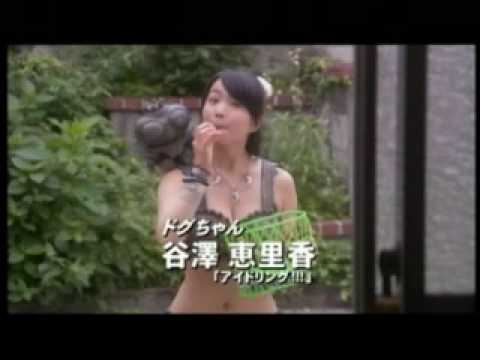 The Ancient DoGoo Girl episode 1
http://www.dailymotion.com/videoxavro0
The Ancient DoGoo Girl episode 2
http://www.dailymotion.com/videoxayp3l
The Ancient DoGoo Girl episode 3
http://www.dailymotion.com/videoxb1gvc
The Ancient DoGoo Girl episode 4
http://www.dailymotion.com/videoxb1gzc

Similar Posts: