Team Evangelion Racing エヴァンゲリオンレーシング (Team Runa) made its racing debut at the 3rd round of the Super GT スーパーGT (formerly known as the All-Japan Grand Touring Car Championship Japan GT), held at the Fuji Speedway Circuit earlier this month.
The anime themed racing team entered under the GT300 category of this prestigious racing series fielding a Toyota Corolla Axio with Evangelion logos.  The cars and drivers garnered alot of attention but there was just as much attention by otaku fans to the two beautiful race queens in sexy cosplay outfits.
The race queens were 25 year old  Yuuna Chiba 千葉悠凪 (left) and 21 year old  Noa Mizutani 水谷望愛 (right).
The team went on to finish 9th in the race proper. The team will make its second appearance in June at the Sepang International Circuit in Malaysia.
Noa Mizutani on Hostess Kamuro TV キャバ嬢TV interviewing Japanese av star Rio (both were winners of the Hostess Audition for Sega Game "Ryu ga Gotoku (Yakuza) 4"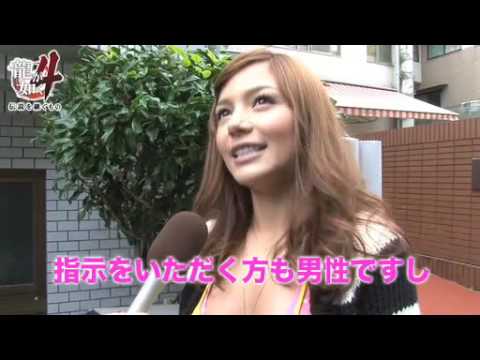 Similar Posts: