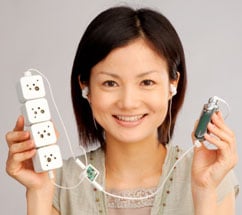 Several years ago,  Sony developed a bio carbohydrate battery that generates power from sugar. The eco friendly battery generates electricity by mixing enzymes with a sugar solution which is capable of generating up to 50mW of power.
Creating the energy is similar to the process of converting food into energy in the human body. The enzyme's action on the sugar pumps hydrogen ions and electrons into the solution. The ions pass through a membrane establishing the potential difference that drives the connected device where they combine with oxygen from the air and electrons through the circuit to form water as a by-product.
Now that's cool science and technology!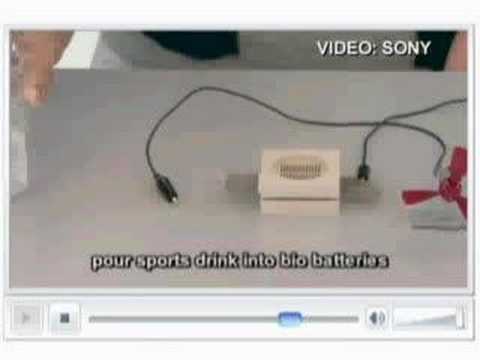 Similar Posts: