Popular Japanese av idol Saori Hara 原紗央莉 has had a busy 2009 and 2010.  She was recently crowned the 2010 Best Actress award by Sky PerfecTV, receiving the award from reigning av queen Kirara Asuka.  She also starred in mainstream films, including Lala Pipo: A Lot of People(2009) and Yuriko no Aroma(2010).
The big news for 2010 is  that Saori Hara and her compatriot Yukiko Suo announced that they will be starring in the USD$3.2 million Hong Kong based 3-D Sex and Zen: Extreme Ecstasy, touted to be the world's first ever 3D adult film.
The movie is a sequel to the 1990s HK erotica films Sex and Zen, which were based loosely on the 17th-century Chinese erotic novel The Carnal Prayer Mat by author and playwright Li Yu.
Saori Hara sex and zen press event (she is in red dress)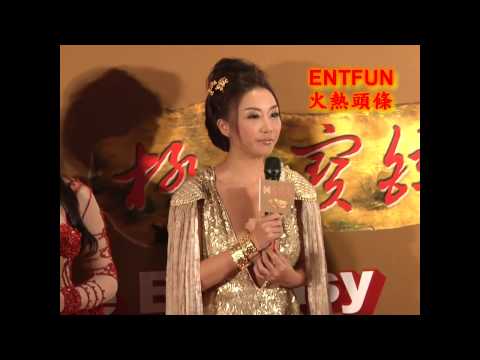 Saori Hara 原紗央莉 By the beach
http://www.dailymotion.com/videox8jqps
Saori Hara 原紗央莉 sexy cheongsam
http://www.dailymotion.com/videox8riru
Saori Hara 原紗央莉 Sabra 2008 video
http://www.dailymotion.com/videox85p45
Saori Hara 原紗央莉 Schoolgirl
http://www.dailymotion.com/videoxb8gob

Similar Posts: