You may remember pretty Japanese actress Natsuko Tatsumi 辰巳奈都子 from the movie Swing Girls (2004) or you may recognize her as one of Japan's hottest gravure idols.   This Tokyo babe is 157cm tall and has the measurements 82 – 56 – 82 cm.
Natsuko debuted as actress in 2004 when she starred in the movie Swing Girls (partly because  in her own high school days she also played tuba and trombone.)
Since 2004,  she has released 15 gravure idol DVDs, 8 photo books,  appeared in TV commercials for Kowa pharmaceuticals 興和,  Toyo Suisan 東洋水産,  Hakuto Bank 北都銀行 and Nexon (games0 ネクソンジャパン.   Natsuko was part of the idol group Sakura Momo Mints 桜(もも)mint's  in 2007.
Natsuko has appeared in music videos for Maximum the Hormone マキシマムザホルモン, Beat Crusaders and Kirin きりん and in several movies including Beat Kids (2005), Swing Girls (2004),  HEY JAPANESE! Do you believe PEACE,LOVE and UNDERSTANDING? aka HeyJapa ヘイジャパ  (2008) and Hitorimake  ヒトリマケ (2008).
In 2009, Natsuko also appeared in 3 V-Cinema (direct to video) movies – Nukenin 抜け忍, Sundome4  すんドめ4 The Final, and Nemurenai  淳二稲川のねむれない怪談.
Read more about sexy and talented Natsuko at her blog here.
Natsuko Tatsumi Videos
Natsuko Tatsumi sexy fun on bed
http://www.dailymotion.com/videoxcuqab
Natsuko Tatsumi lingerie
http://www.dailymotion.com/videox9m6kg
Natsuko Tatsumi graphy photo shoot
http://www.dailymotion.com/videox2rd15
Natsuko Tatsumi compilation
http://www.dailymotion.com/videox9rvax
Natsuko Tatsumi musical moment
http://www.dailymotion.com/videox1fitg
Natsuko Tatsumi beach photo shoot
http://www.dailymotion.com/videoxcjpy0
Natsuko Tatsumi red lingerie

Natsuko Tatsumi yoga stretch

Natsuko Tatsumi black bikini beach

Natsuko Tatsumi sexy by the pool

Natsuko Tatsumi bomb photo shoot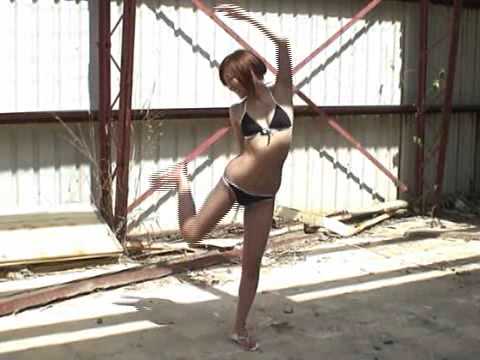 Similar Posts: