Maiko Haaaan!!! (舞妓Haaaan!!!) is a Japanese movie from 2007 that is really fun to watch.  The comedy is about Kimihiko Onizuka (Sadao Abe) a Japanese otaku salaryman infatuated with Maiko (apprentice geisha) and whose greatest goal in life is to play a party game called "yakyuken" (kind of like a singing stone paper scissors) with one.
Onizuka works for an instant noodle maker and is lucky to be transferred to his company's Kyoto branch (home of the Geisha).  He is overjoyed and dumps his pretty,  air-headed but devoted coworker girlfriend Fujiko Osawa (Kou Shibasaki) and makes his first ever visits to geisha houses Miyagawacho and Gion.
Onizuka is on the cusp of his dreams but is foiled by a professional baseball player Kiichiro Naito (Shinichi Tsutsumi)   who keeps occupying Onizuka's favourite girls, especially a newcomer freshly arrived from Tokyo who under all that white face paint looks uncannily like ex-girlfriend Fujiko.

Onizuka vows revenge by becoming a pro baseball player himself and a war ensues where they try to out-do each other by subsequently becoming professional baseball players, boxers, chefs, actors and even politicians.
The movie co stars  Shinichi Tsutsumi, Kou Shibasaki, Kotomi Kyono, Shiro Ito, Katsumi Kiba, Midoriko Kimura, Kazuki Kitamura, Saori Koide, Miki Maya, Katsuhisa Namase, Koji Ookura, Wakana Sakai, Kenta Suga and Kazuko Yoshiyuki.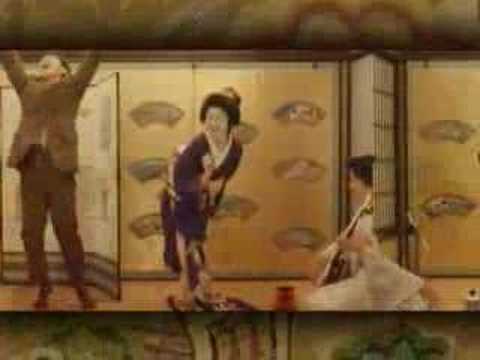 Similar Posts: