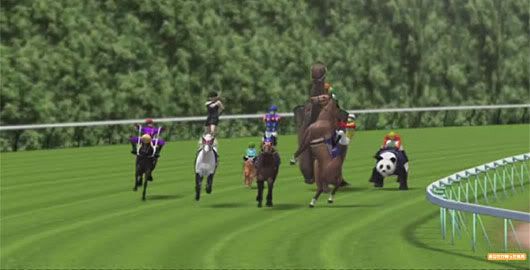 Due to the many requests we received to post more of the wacky JRA (Japan Racing Association) Japan World Cup videos, we found out a bit more about the videos themselves.   The creative animations are the work of talented Japanese animation director Riichiro Mashima  真島理一郎 who is also known for his work Ski Jumping Pairs and Tokyo Only Pics 東京オンリーピック and the excited race commentator is actor and announcer Junichi Mogi  茂木淳一.
The first JRA Japan World Cup videos started appearing in Japan last summer and created a viral buzz which then died down a bit until Japan World Cup 2 (2010) and Japan World Cup 3 (2011) videos started appearing with even crazier contestants and endings.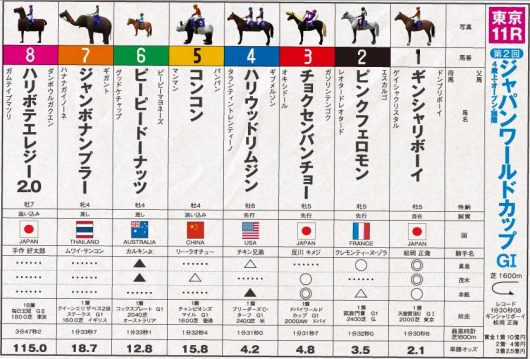 Watch the videos! Seeing is believing!
Similar Posts: