An 1812 Japanese art scroll called He-Gassen 屁合戦 ("The Fart Battle") is just about people farting – all kinds of people farting at other people everywhere.
Made by an unknown artist or artists,  the artwork is in fact a pointed comment on political and social changes in Japan happening at the time. 
The scroll depicts a number of different scenes – all linked by the fact that at least one character is directing a debilitating blast of flatulence towards another character.  This scroll and similar drawings were created in response to increasing intrusion of Europeans in Japan during the Edo period – between 1603 and 1868.
This was the era of the Tokugawa shogunate, which is characterized by a suspicion of foreigners Similar drawings were used to ridicule westerners towards the end of the Edo period, with images depicting the gaijin westerners blown away by Japanese farts.
The entire fart scroll can viewed  at Waseda University's website here.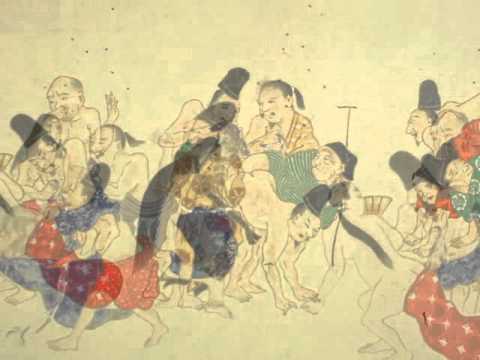 Similar Posts: