In 1966 the Batman TV show was going to be shown on Japanese TV.  To introduce audiences to Batman バットマン,  Japanese publisher Shonen King, licensed the rights to commission its own Batman and Robin stories using manga artist Jiro Kuwata (creator of 8-Man and Maboroshi Tantei) to do a regular Japanese manga version of  Batman in the year running up to the launch.
Being Japanese, Kuwata quickly decided that Kane's scripts wouldn't play to a Japanese audience, so he remade the Dark Knight for the expectations of a mid-sixties, manga-familiarized audience.  In the Japanese Bat-manga, a cartoonish  Batman and Robin fight villains like the shape-shifting Clayface and Go-Go the Magician, as well as typically Japanese over-sized robots, insects, aliens and dinosaurs.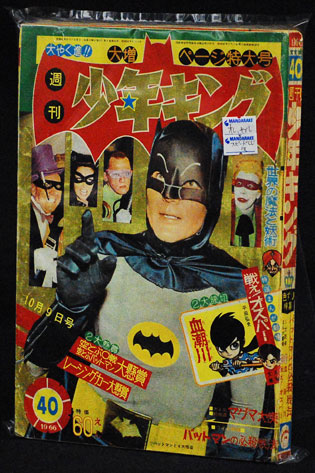 These comics were "lost" and recently rediscovered and translated into a book Bat-manga The Secret History of Batman in Japan (2008).
Funny thing about manga translated in English.  So often, the text in the balloons is to be read left-to-right, but the panels and order of balloons are to be read right-to-left. It takes some getting used to.  Below – a more recent translation (from English to Japanese) of Batman vs Predator.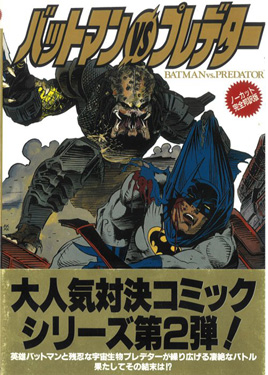 Batman in Japanese videos
TV series dubbed in Japanese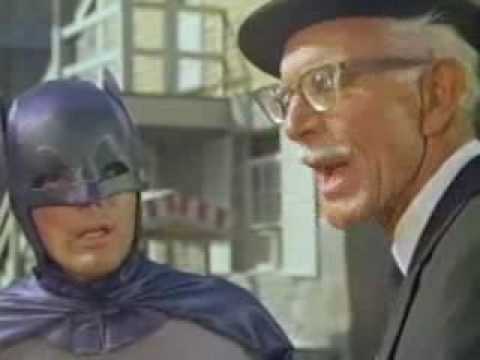 Batman cartoon Opening and Closing theme songs in Japanese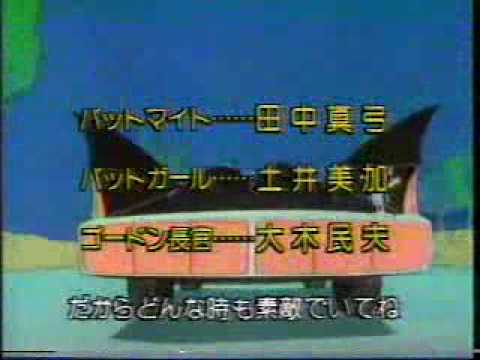 Similar Posts: