If you didn't already know, Brazil is home to the largest Japanese population outside of Japan and there area about 1.4  to 1.5 million people of Japanese descent living there.
Earlier this July, the 13th Festival do Japao, Japan Festival was held in Sao Paolo, Brazil.  The festival  is a celebration of Japanese culture, heritage and lifestyle and is the premier event for Japanese in Brazil.  It  is organized annually by the Japan Federation of Provinces in Brazil.
The event attracted over 180,000 visitors and this year's event had lots of food, music, fashion, talent contests, cosplay and of course the 3rd annual Miss Nikkey Brasil contest won by 19 year old chemical engineering student, Mayumi Nakashima Morsch de Blumenau.
From left to right 3rd princess: Anna Tokiko Barbosa Nakayama (22) – Rio de Janeiro- RJ, First princess: Thyelli Yogui (21) – Porto Alegre – RS,  Miss Nikkey Brasil 2010 / Miss Festival 2010: Mayumi Nakashima Morsch de Blumenau (19) – SC,  2nd princess: Camila Tiemi Kashiura Borba (16) – Presidente Prudente – SP and 4th Princess Bruna Nakamura Nepomuceno (17)- Londrina – PR.
Larissa Romani Mizuhira (Miss Nikkey Brasil 2009) and Mayumi Nakashima Morsch (Miss Nikkey Brasil 2010).
In this year's competition there were 19 reps from 11 Brazilian states. The Miss Nikkey Brazil, according to the organization, aims to promote the beauty of Japanese descendants and to promote integration between East and West.
Enjoying the festival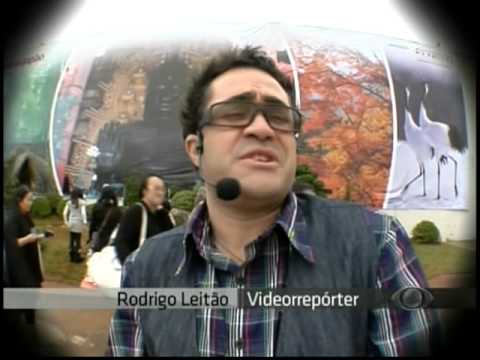 Note: there is also a Miss Nikkey 2010 event held for Brazilian Japanese living in Japan that was held in April in Aichi prefecture.

Similar Posts: