Did you know that  researchers at Japan's Kobe Gakuin University  developed a prototype for a levitating or floating chair 浮遊移動型車いす for the elderly?   Developed by Tsunesuke Furuta and others at the university's rehabilitation department, the floating chair hovers on a small cushion of air and was inspired by arcade air hockey which uses an air compressor that shoots jets of air out of many openings beneath a sports-style car seat on a platform.
The seat can be swapped for a zabuton, a typical Japanese style floor cushion. When kneeling on it, users can move around by dragging themselves across the floor with their hands.
Unfortunately, no commercial model has made it to the market yet!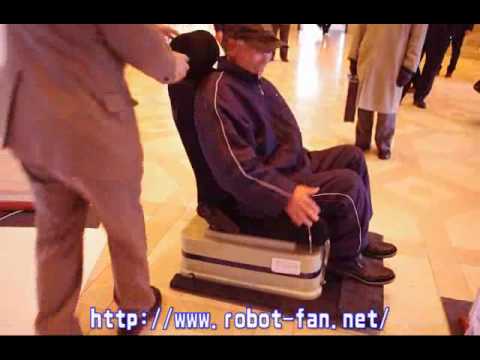 Similar Posts: