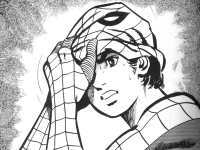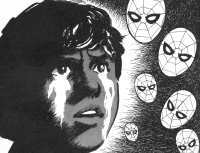 In the early 1970′s the story of Spiderman was retold in a Japanese setting in the  Japanese manga (comic) version written and illustrated by Ryoichi Ikegami.  The manga published  from January 1970 to September 1971 appeared in the magazine Monthly Shōnen Magazine.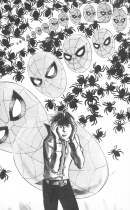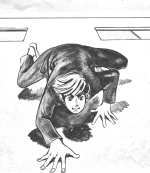 In this Japanese manga version, a junior high school student named Yu Komori 小森ユウ, is bitten by a radioactive spider, which gave him spider like powers .  Yu faces Japanese versions of villains such as Electro, the Lizard, and the Kangaroo and the manga version also featured counterparts of Aunt May, named "Mei", and J. Jonah Jameson, who is the publisher of the newspaper Yu works at.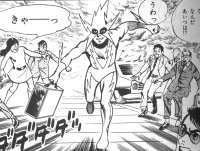 Initially, Ikegami both wrote and drew the stories but on completion of the sixth story, Kazumasa Hirai became the writer, while Ikegami continued to provide the art. The later Hirai-written stories deviated much more from the source material and included scenes of sexual and gruesome imagery of a kind not seen in the original U.S. SpiderMan comics. The later stories involved less comedy, were more dramatic, and had more realistic art, reflecting Ikegami's later style.

In 1996, the books were reprinted in their original format, with the original Japanese text.

Similar Posts: