Playgirl プレイガール was a Japanese all-female detective series 1969-1974 that combined crime drama, suspense thriller with exploitation erotica and tongue-in-cheek comedy (similar to the British spy thriller "The Avengers").


While there are many comparisons to the iconic Aaron Spelling's "jiggle TV" series "Charlie's Angels" but amazingly it actually predates that series by a good five years (Playgirl debuted in 1969).
The Playgirl series revolves around a mystery novelist and independently wealthy socialite Makoto Masako who decides to start a unique  Insurance & Investigation Service.  She recruits  a number of beautiful "thrill seeking" amateur detectives.  She sets up shop in a fabulous Tokyo apartment/office and Masako and company form the "PLAYGIRL(s)" as they affectionately call themselves.  Masako and her "daughters" begin investigating various interesting cases and mysteries on behalf of their company's benefactors.   The series starred actresses Michie Azuma, Mimi Fukada, Yuriko Hishimi, Yumiko Katayama, Yukiko Kuwahara, Akemi Mari, Mako Midori, Junko Miyazono,  Mieko Nishio, Sanae Ohori, Reiko Oshida, Kiyomi Ota and Tamaki Saawa and Bunjaku Han.


The series lasted nearly 5 years and boasted over 280 episodes. It even spawned a sequel called "Playgirl Q" which featured 80s Pro-Wrestling Princess Hagiwa Mimi and Japanese-American actress Kathy Nakajima.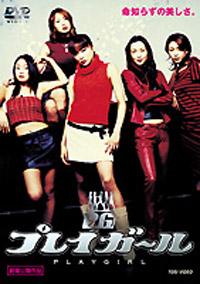 In 2003 there was a  Japanese V-Cinema "Playgirl" release based on a 1960s television series and directed by Shunichi Kajima.
http://www.dailymotion.com/videox9r4tp
http://www.dailymotion.com/videox7zjdu
Similar Posts: