Did you know that Japan has the  largest catalog of Beatles records in the world yet the  Beatles only ever once played in Japan in 1966?
At the start of their 1966 World tour before they toured the US, the Beatles arrived in Tokyo Japan on June 30th 1966 to play two concerts at the  Nippon Budokan Hall (Martial Arts Hall).  The Fab 4 arrived at Haneda airport, Tokyo at 3:40 a.m and stayed at the Tokyo Hilton where they occupied the Presidential Suite.
During that time the lads were put under extremely heavy security as there was considerable right-wing opposition for a western rock 'n' roll group playing music at the Nippon Budokan Hall which was considered by Japanese nationalists as a  shrine to Japan's war dead.  The Japanese Police and Military took the threats seriously and lined the route from the airport,  the perimeter of the hotel and the venue with 30,000 uniformed men.
The lads played this set on both nights -  01 Rock & Roll Music, 02 She's a Woman, 03 If I Needed Someone, 04 Day Tripper, 05 Baby's in Black, 06 I Feel Fine, 07 Yesterday, 08 I Wanna Be Your Man ,09 Nowhere Man, 10 Paperback Writer and 11 I'm Down.  On the first night, the opening acts included Isao Bitou, Hiroshi Motizuki, Yuya Uchida, Jackie Yoshikawa and Blue Comets, Gorou Sakurai and Drifters.
Ticket prices back in 1966 to see the Beatles ranged from 1500-2100 Yen. Read their press event interview in Japan here.
Beatles Live In Japan 1966 video clips
TV coverage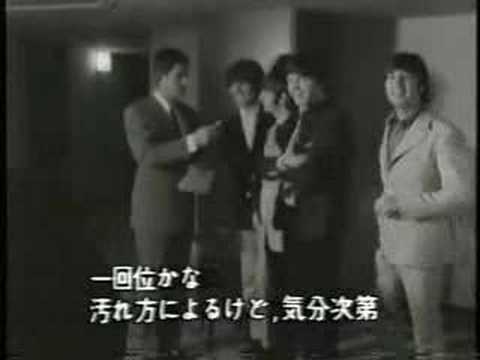 Similar Posts: